Facilities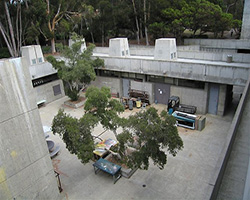 The Mandeville Center houses visual arts class and conference rooms, staff offices, student advising, an electronic lab, the Adam D. Kamil Gallery, the undergraduate wood and metal shop, as well as the University Art Gallery. View campus map.
---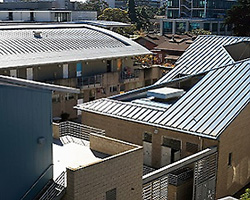 The Visual Arts Facilities building (VAF) hosts visual arts faculty and graduate student studios, a seminar room, the graduate photo lab, a computer lab, the graduate wood, metal, and machine shop, three galleries, a performance space, a sound lab and a screening room. The VAF is situated on the corner of Russell Drive and Lyman Avenue near the Gilman parking structure. View campus map.
See interactive 360º views of the photo lab here and here, and the print lab here and here.
---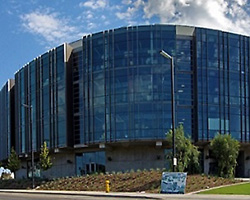 The Structural and Materials Engineering building (SME) opened to the public on September 14, 2012. The 183,000 square foot building houses a community of artists and engineers which includes 2 dedicated arts studios, a gallery and a state of the art paint booth. The Envision lab, also located in SME, is an experiential teaching facility where visual arts and engineering students are empowered to think, design, make, tinker, break and build again The SME building is situated on the corner of Voigt Drive and Matthews Lane near the Visual Arts Facility.