Rodney McMillian
Russell Lecture with MCASD
November 5th, 2019
Lecture: 7 p.m.
Price Center Theater, UC San Diego
This program is free for MCASD Members and UC San Diego faculty, staff, and students; $5 for other students and seniors; and $15 for non-members. https://www.mcasd.org/events/russell-lecture-rodney-mcmillian
UC San Diego ID is required for free entry.
Rodney McMillian is a contemporary American artist with a wide-ranging conceptual practice. His painting, sculpture, video, and performance address the African-American experience while examining race, gender, and class in a broader political context. Often appropriating discarded, post-consumer materials into his work, McMillian modifies familiar objects into new, disconcerting forms: One of his best-known and most salient works is Couch (2012), a severed beige sofa pasted back together with cement. "I'm trying to create a discursive space where I can raise ideas that I find germane, share them with others, and attempt to understand the context in which I exist," he has explained. Born in 1969 in Columbia, SC, he went on to study foreign affairs at the University of Virginia before enrolling at the School of the Art Institute of Chicago and then earning his MFA at the California Institute of the Arts in 2002. His work has since been exhibited worldwide, with two exhibitions in 2016 bringing a new level of critical interest in the artist: "Views of Main Street" at the Studio Museum in Harlem and "Landscape Paintings" at MoMA P.S.1 in Queens. McMillian's work can be found in the permanent collections of the Los Angeles County Museum of Art, UCLA Hammer Museum, and the Museum of Contemporary Art Los Angeles, among others. He lives and works in Los Angeles, CA.
The Russell Foundation was established in the will of Betty Russell, one of MCASD's founding docents and a long-time supporter of UC San Diego. She specified that funds from the foundation should help "foster the appreciation and study of the modern visual arts and creativity of young artists" through support for the Museum and the University. Past Russell Lecture speakers have included Zackary Drucker (2018), Miguel Calderón (2017), Andrea Bowers (2016), Judith Barry (2015), Tacita Dean (2014), Byron Kim (2013), Tania Bruguera (2012), and Isaac Julien (2011).
Presented with support from MCASD and University Centers.
Biography from Artnet.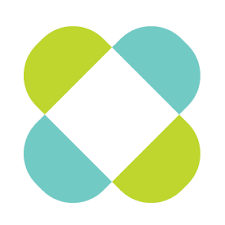 UNIVERSITY CENTERS