News & Events
---
Guest Lecture: Longenecker-Roth Artist in Residence
October 6, 2022
6:30 - 8:00 p.m. PDT
SME 149, Structural & Materials Engineering, UC San Diego

Cannupa Hanska Luger is a multidisciplinary artist and an enrolled member of the Three Affiliated Tribes of Fort Berthold (Mandan, Hidatsa, Arikara, Lakota and European descent). Through monumental installations and social collaboration, Luger activates speculative fiction and communicates stories about 21st Century Indigeneity, combining critical cultural analysis with dedication and respect for the diverse materials, environments, and communities he engages.
---
Open Studio: Longenecker-Roth Artist in Residence
October 14, 2022
12:00 - 2:00 p.m. PDT
Main Gallery, Visual Arts Facility, UC San Diego
This endowment brings to the Visual Arts Department of UC San Diego artists of national and international stature who will inspire our students to broaden the scope, appeal, and range of art as well as incite exchange with the faculty, the campus community and local artists and audiences.
---
Recent Publications
---
Founded & Edited by Professor Grant Kester
We are living through a singular cultural moment in which the conventional relationship between art and the social world, and between artist and viewer, is being questioned and renegotiated. FIELD responds to the remarkable proliferation of new artistic practices devoted to forms of political, social and cultural transformation.
---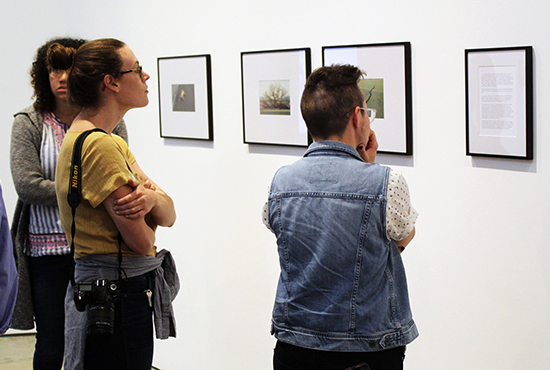 GRAD EXHIBITIONS ONLINE
This site includes documentation of solo thesis shows from graduating MFA students as well as First Year Reviews. Past exhibitions include the 2022 & 2021 Open Studios and the 2021 & 2020 graduating MFA exhibitions.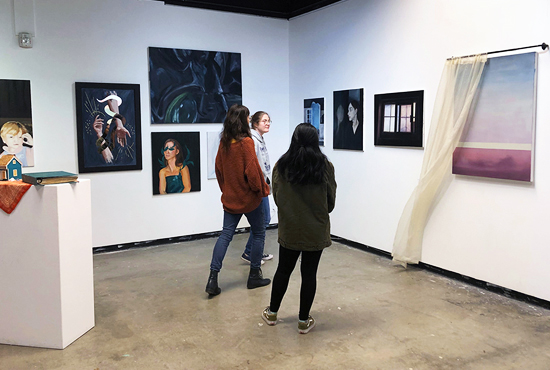 KAMIL GALLERY ONLINE
The Adam D. Kamil Gallery is now also online. This gallery is a site for undergraduate art shows and hosts the annual reception and exhibition for students that participate in the Adam D. Kamil Media Awards. Visual Arts majors and minors at the junior or senior level are eligible to submit a proposal to show in the Kamil Gallery for one week during the academic school year. Past online exhibitions remain viewable with the artists' permission.