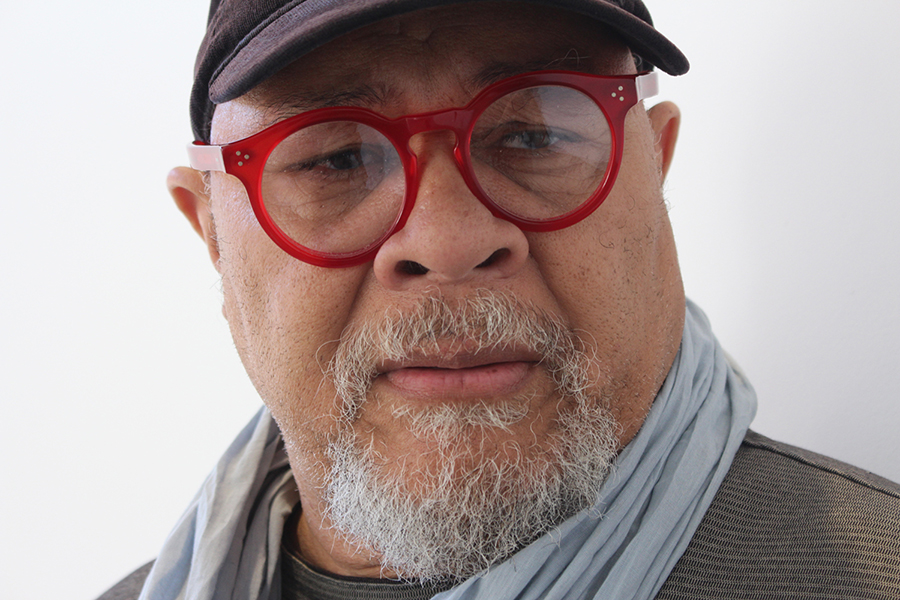 Dewey Crumpler
Culture, Power and Art
Remote Guest Lecture
January 15, 2021
12:00 p.m. PST
YouTube Stream: https://youtu.be/vKf2rl8pq_4

Dewey Crumpler is an Associate Professor of painting at San Francisco Art Institute. His current work examines issues of globalization/ cultural co-modification through the integration of digital imagery, video and traditional painting techniques. Dewey's works are available in the permanent collections of the California African American Museum, Los Angeles; Triton Museum of Art, Santa Clara CA; Bank of America Headquarters, San Francisco CA; and Oakland Museum, CA. Awards include: The Flintridge Foundation Award, National Endowment for the Arts Fellowship, as well as The Fleishhaker Foundation Fellowship Eureka Award.  Currently represented by Jenkins Johnsons Gallery.
Dewey Crumpler's most recent exhibitions include: Justice at Marin Museum of Contemporary Art, Novato CA; Visual Rhythms at Eight Bridges, San Francisco CA; Possessions at Frieze Art Fair, London, England; Collapse at The Hedreen Art Gallery, Seattle University, Washington.
Recent Virtual Talks: Brooklyn Rail, NYC; San Francisco Museum of Modern Art, CA; DeYoung Museum of Art, San Francisco CA.