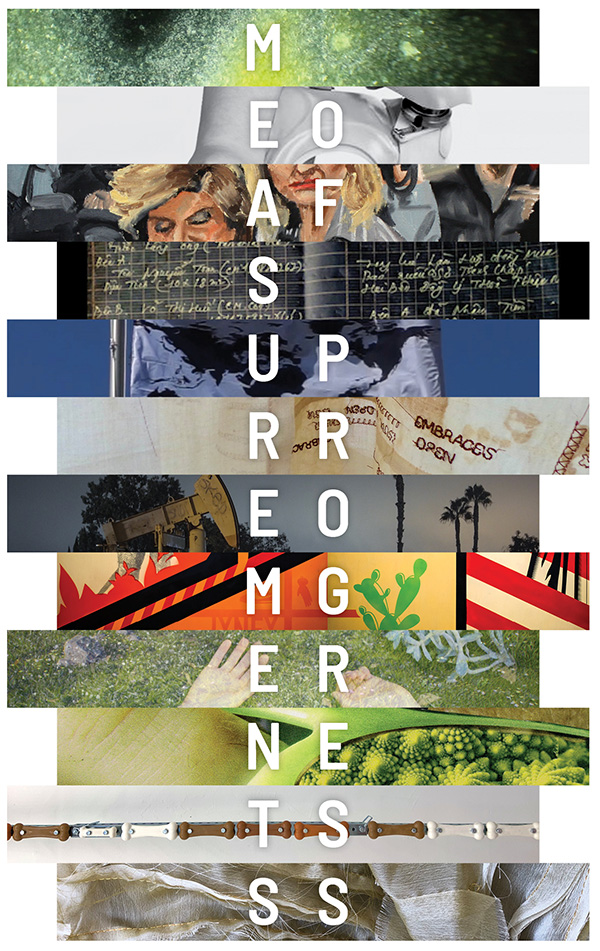 Measurements of Progress
2021 Graduating MFA Exhibition
April 23 - May 30, 2021
San Diego Art Institute, Balboa Park
1439 El Prado, San Diego, CA 92101
Learn about the artists and works at the Grad Exhibitions site.
Change is traditionally measured by success. A paper or book has been written and concludes, an artwork completed, a law passed, a position achieved, are all forms of successful change. Success is also subjective based on the morals and values of the individual. But how do you measure something that never succeeds or never ends?
In Measurements of Progress, the graduating students of the Masters of Fine Arts program at the UC San Diego Department of Visual Arts delve into the incremental steps of human progress from a historical, contemporary, and speculative vision. While humans strive for success, it is evident that the human struggle for peace, liberty, and justice is a process, not the endgame. The only constant in an ever-changing culture and global perspective is the requirement of creative solutions. This is why the role of art in society has been so important for thousands of years.
Measurements of Progress includes work from graduating Master of Fine Arts students including: Ana c. Andrade (b. 1987, US-MX), Juan Bastardo (b. 1975, Guadalajara, Jalisco, Mexico), Bailey Davenport (b. 1990, St. Louis, Missouri), Thien Hoang Doan (b. 1991, Vietnam), Grace Grothaus (b. 1985, New Orleans, Louisiana), Kirstyn Hom (b. 1990, San Francisco, California), Işık Kaya (b. 1990, Turkey), Oscar Magallanes (b. 1976, Duarte, CA), Carolina Montejo (b. 1981, Bucaramanga, Colombia), Alex Neuman (b. 1993, New York, New York), Alan Skelton (b. 1983, New Orleans, Louisiana), and Lauryn Smith (b. 1996, Harrisville, NY).