Doctoral Research Colloquium
Keynote: Emily Eliza Scott, Assistant Professor of History of Art & Architecture and Environmental Studies, University of Oregon
March 3, 2023
1:00 - 4:30 p.m. PST
Design & Innovation Building Room 208, UC San Diego
The Doctoral Research Colloquium features talks by PhD students who have recently advanced to candidacy along with a keynote lecture by a speaker who has influenced their practice. The colloquium is a public forum where the excitement and energy of newly launched dissertation projects are shared with the broader local community through sustained dialog with a senior scholar in the field.
---
1:00 - 1:10 p.m. Introductory remarks from Lisa Cartwright, Director, Art History PhD Program
---
1:10 - 1:40 p.m. Alex Nicholls
Myth-Unmaking: Mike Kelley's Re-figuring of Popular Culture
Throughout his practice, late American artist Mike Kelley routinely tested and probed the materials, imagery, and signification of popular and subcultures. My discussion crosses through this territory attending to questions around the grotesque, caricature and characterization mobilized by the artist's recourse to humor, parody, and exaggeration—strategies developed throughout his career in a complex and engaged network of interconnected dialogues. Situating Kelley's work in relation to the historical and artistic emphases of Pop Art and popular culture, I also attend to the development of key formal and conceptual methodologies—which, I argue, diverge from and challenge avant-garde and neo-avant-garde tactics organized by the recycling and repurposing of imagery from pop culture, often without addressing how such material functions in a socially-constructed world. The work of canonical Pop artists in the 1960s frequently deferred, minimized, or excluded tangible critical engagement with the pop cultural materials they routinely employed. While Kelley draws on similar sources—advertisements, magazines, comics, found and recycled images, etc.—his deployment of them into his work is seldom formal or superficial. I show, instead, that he engages with the social, even unconscious, assumptions and implications of popular imagery; and questions how the mythical constructs underwriting it are produced, read and often misinterpreted.
Respondent: Professor John C. Welchman
Biography: Alex Nicholls is a doctoral candidate in the PhD program in Art History, Theory and Criticism at the University of California, San Diego. Her research interests are centered on the lineage of American contemporary art, with attention to issues of gender and identity as they coincide with materiality and methodology. Her dissertation research is about the work of Mike Kelley, placing his practice in dialogue with practices of Pop and other historical and contemporary uses of popular culture in artistic production. Alex received her BA in art history from UCLA in 2016. She has held positions at various museums and institutions, including the Solomon R. Guggenheim Museum in New York City and the Hammer Museum, where she assisted in the organization of the first North American retrospective of artist and activist Jimmie Durham. As curatorial assistant at the Institute of Contemporary Art, Los Angeles, she organized the first solo Los Angeles museum presentation of Oakland-based artist Sadie Barnette.
Image: Mike Kelley, Extracurricular Activity Projective Reconstruction #10 (Group Portrait) from Day is Done, 2005/2006.
---
1:40 - 2:10 p.m. Nico King
Recreating Nature as Oasis in Southern California's Parks and Gardens
Urban sprawl, wildfires, erosion, unprecedented tree die-off, and species decline are some of today's sobering realities of anthropogenic climate change. Tracing the colonial history of "oasis" as a design principle in landscape architecture, the dissertation "The Anthropocene's Post-Oasis: Designing Nature and Landscape in Southern California" explores transformations in Southern California's modernist landscape. Examining the region as a deteriorated ideal oasis, the historiographical aim of this project is to center the designed landscape as a pivotal means of analyzing the onset of the Anthropocene in Southern California in the mid-twentieth century. Illustrating the friction between idealization, endangerment, and mitigation, this talk focuses on two historical attempts to "actualize" California's horticultural exceptionalism: the model residential garden and the city park. This presentation addresses the ideation of these landscapes as exotic, yet also familiar by two key figures: horticulturalist Kate Sessions and architect Richard Neutra. It unravels the myths that remade the landscape as a new nature since its colonization—as an oasis in the desert—which served to justify the displacement of previous natures affiliated with indigenous and Hispanic populations and continues to shape contemporary discourses on environmental crisis.
Respondent: Assistant Professor Alena J. Williams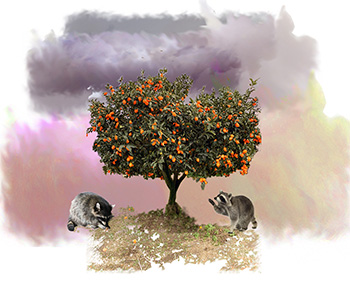 Biography: Nicole Theresa King is an artist-researcher and modern landscape historian who was trained as a landscape designer. She currently is a doctoral candidate in visual arts and anthropogeny (human origins) at the University of California, San Diego. Nico's research focuses on political ecologies of the Anthropocene and speculative design approaches to landscape in California. She holds an MSc in landscape architecture from the University of Natural Resources and Life Sciences Vienna (BOKU) and an MA in critical studies from the Academy of Fine Arts Vienna. From 2012 to 2015, she was a postgraduate research associate at the Institute of Landscape Architecture (ILA) at the Department of Landscape, Spatial and Infrastructure Sciences, BOKU Vienna.
Nico has authored and co-published articles and book chapters on social ideals of modern public parks (Edward Elgar, 2018), post-industrial mining landscapes (jovis, 2014), the 'ready-to-plant leisure garden' as landscape's culture industry (Metroverlag, 2014), and the return of the political to park design (Stadt+Grün, 2018). She held artist/architect residencies at SOMA Mexico (2019) and at the MAK Center for Art and Architecture in Los Angeles (2016-17) and received a Kate Neal Kinley Memorial Fellowship in the history of landscape architecture (2020-21). She lives in Vienna (Austria) and La Jolla (California).
Image Credit: Nico King, Balboa Park (Post-Oasis, v.1), 2021-22. Digital Collage.
Image Credit: Nico King, Fire UnWise (Post-Oasis), 2022. Digital Collage.
---
2:10 - 2:40 p.m. Joe Riley
Passengers of Change
Taking Undaria pinnatifida (wakame) as a framework for critique of the characterization of species, human and nonhuman, as "non-native" and "invasive," artist/writer Joe Riley, scientist Danielle McHaskell, and artist Audrey Snyder collaboratively explore the hydropolitical ecology of a seaweed widely used in the food industry in all of its uncontainable mobility and multiplicity. Ecologists have used the term "passenger" to characterize "nonnative" and "invasive" species as ocean habitat freeloaders. Undaria is one of two macroalgal "passenger" species included among the world's 100 "most invasive" organisms. The fault lines between invasion and invasiveness and native and non-native are taken as points of conceptual contact for boundary work between artists and scientists in the study of Undaria's improvisational and historical patterns of colonization. Passengers of Change references the transportation of seaweed biota in contemporary cargo ship ballast tanks as well as the photographic and phycological materials stored in the Scripps Institution of Oceanography Archives. Undaria is viewed in the context of the rapid globalization of postwar shipping and in its "invasion" of foreign bioregions such as Southern California. It is cast as a passenger of change in this project's production of both an image archive, chronicling Undaria's history as a change agent, and a living archive, in the form of a "ballast bench"—seating weighted by liquid ballast that doubles as a medium for an experimental study of Undaria's growth.
Co-respondents: Professor Lisa Cartwright and Professor John C. Welchman
Biography: Joe Riley is a research-based artist and historian pursuing a PhD in Art History, Theory and Criticism (Art Practice Concentration) and the Program for Interdisciplinary Environmental Research at Scripps Institution of Oceanography, University of California, San Diego. Joe's writing, grounded in archival research and fieldwork, focuses on the hydro-politics of knowledge, inclusion, and documentation in the ocean sciences, the commodification of ocean life forms such as kelp, and histories of collaboration in ocean art, craft, and science. With the artist Audrey Snyder, Joe designs and builds large-scale sculptural installations that reverse-engineer vessels and instruments such as cars and boats, and infrastructures such as railroads and maritime shipping networks. Their work together and as collaborators with the collective Futurefarmers has been exhibited at venues including The Bowtie Project (Los Angeles), Socrates Sculpture Park (New York), Artes Mundi 7, and Sharjah Biennale 13.
In 2023 Joe is a recipient of a Getty Library Research Grant, and in 2021-22 he was a Fellow of the Institute for Practical Ethics at UC San Diego. Previously he was an Ocean Fellow with TBA21-Academy's Ocean Space, a participant in the Whitney Independent Study Program, Art & Law Program, and the Interdisciplinary Art & Theory Program. Joe holds a BFA from The Cooper Union School of Art, where he was a lead student organizer with the activist group Free Cooper Union. He has taught at UC San Diego, Cal State San Marcos, Cooper Union, Stevens Institute of Technology, and Bruce High Quality Foundation University.
Image: Horizon Seaweed, Joe Riley and Audrey Snyder, watercolor and digital collage, 2022.
---
2:40 - 3:40 p.m. Keynote Lecture: Emily Eliza Scott
Assistant Professor of History of Art & Architecture and Environmental Studies, University of Oregon
Particulate Matters: on Art, Air, and Justice
This talk, drawing from my current book-in-progress, examines a 2016 project carried out by the art-activist collective, The Natural History Museum, in collaboration with the Latinx environmental justice group, T.E.J.A.S., which involved a citizen-based air monitoring campaign and related series of tours of the Manchester neighborhood along the Houston Ship Channel, one of the most noxious petrochemical complexes in the world. I am interested in ways that this and other artworks that take up "atmospheric politics," to borrow a term from the artist Amy Balkin, highlight interrelationships between the particular—and particulate—material conditions of a given context, and broader systems of differential power. My larger book project focuses on art that tracks, and thereby actively attempts to resist, environmental violence as it's writ into land, air, and water.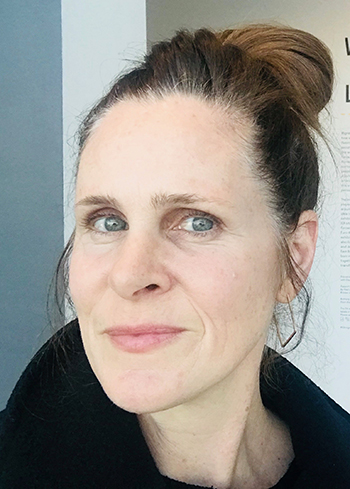 Biography: Emily Eliza Scott is an interdisciplinary scholar, educator, artist, and former park ranger who holds a joint professorship in Art History & Environmental Studies at the University of Oregon. The author of numerous essays on contemporary art and design practices that engage pressing (political) ecological issues and the coeditor of The Routledge Companion to Contemporary Art, Visual Culture, and Climate Change (2021), Viscosity: Mobilizing Materialities (2019), and Critical Landscapes: Art, Space, Politics (2015), she is currently writing a book on art that tracks environmental violence as it's writ into land, air, and water. Her work has been supported by major grants/awards from Creative Capital, the College Art Association, Graham Foundation, American Council of Learned Societies, Luce Foundation, Smithsonian American Art Museum, Nevada Museum of Art, Mellon Foundation, and other. She has also been a core participant in two long-term, collaborative art projects: World of Matter (2011-17) and the Los Angeles Urban Rangers (2004-2011).
---
3:40 - 4:15 p.m. Closing Panel Discussion
Emily Eliza Scott, Nico King, Joe Riley, Alex Nicholls
---
Photos by Nick Lesley