Undergraduate Facilities
The Department of Visual Arts offers undergraduate students access to various galleries, fabrication shops, and labs. Access to these spaces is dependent on current course enrollment.
Visual Arts majors and minors at the junior or senior level are eligible to exhibit work in the Kamil Gallery (located in Mandeville Center) for one week during the academic school year by submitting a one-page typed proposal to nlesley@ucsd.edu. Shows may be solo or group exhibitions. Submissions are accepted during the academic quarter prior to proposed exhibition on a first-come first-served basis.
In response to COVID-19, the Department of Visual Arts created the Kamil Gallery Online: visarts.ucsd.edu/kamilgallery. The online gallery runs in tandem with the physical space; presenting online exhibitions and documentation of the gallery shows.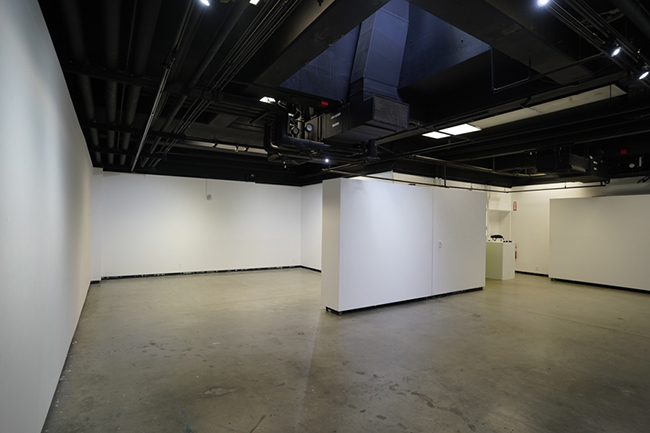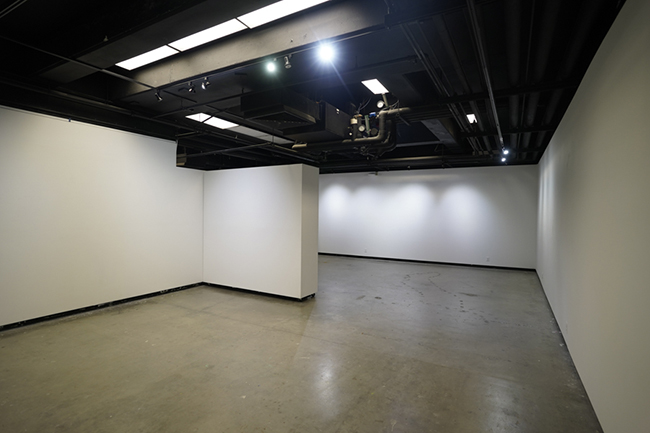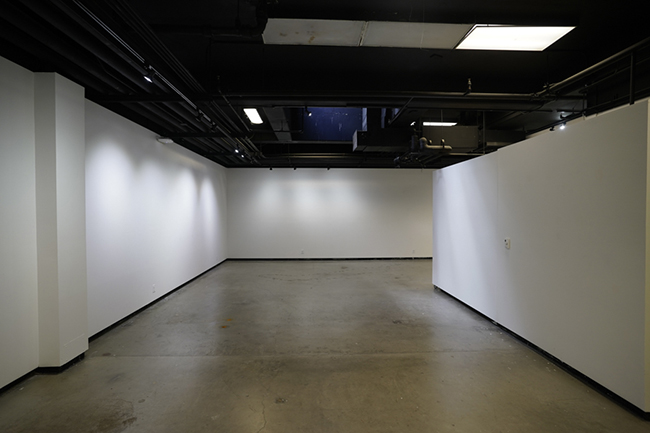 The Mandeville Art Gallery is scheduled to reopen in January of 2023. The gallery operates independently from the Department of Visual Arts, but is expected to host special exhibitions of student work.
The Fabrication shop is equipped with a variety of woodworking machines and hand tools to accommodate all class and advanced projects. This shop also includes a 4 x 4-foot Vacuum Table for plastic work and mold making. The Metal Studio is equipped for basic metal work.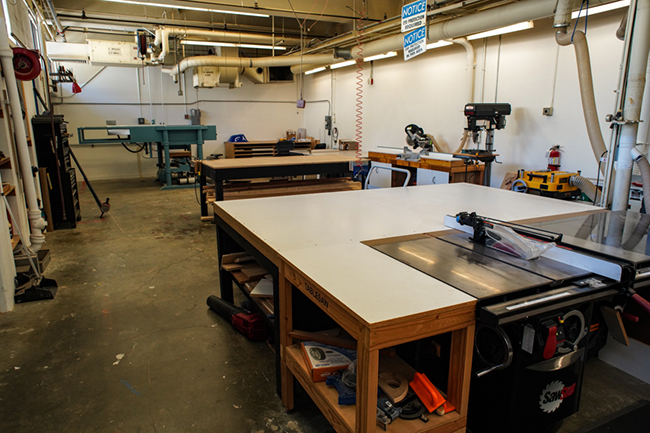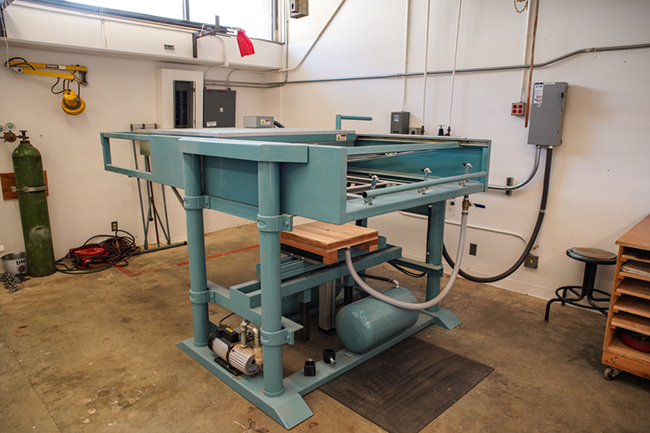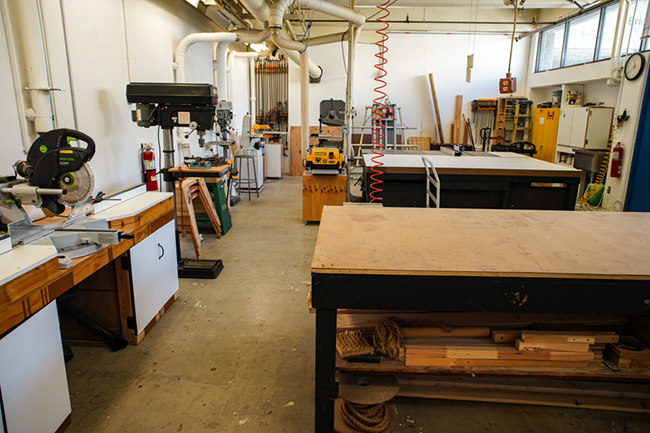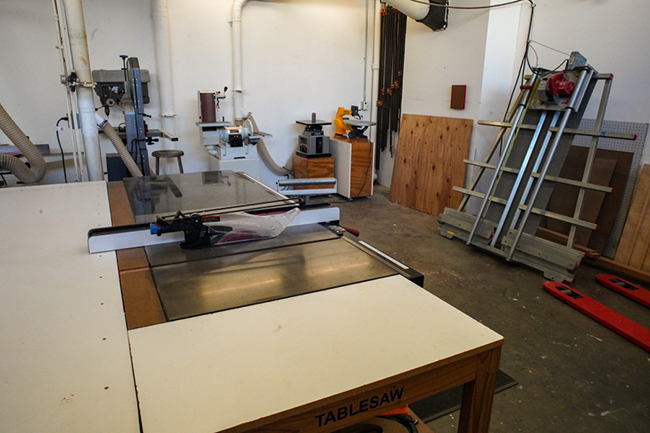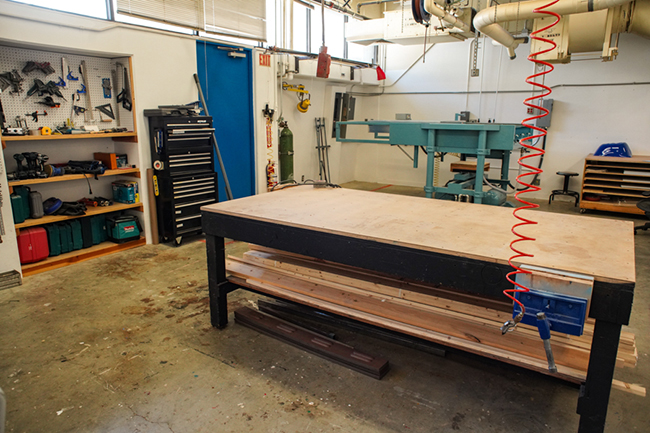 Art studios and classrooms (Located in Mandeville Center) are designed for a multitude of teaching and studio art practices, including Painting, Drawing, and Sculpture.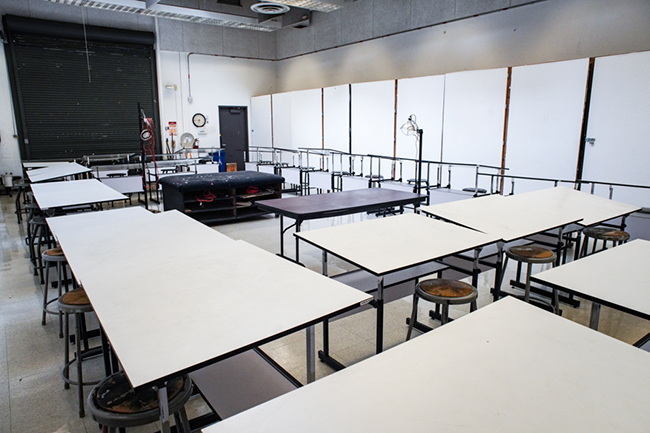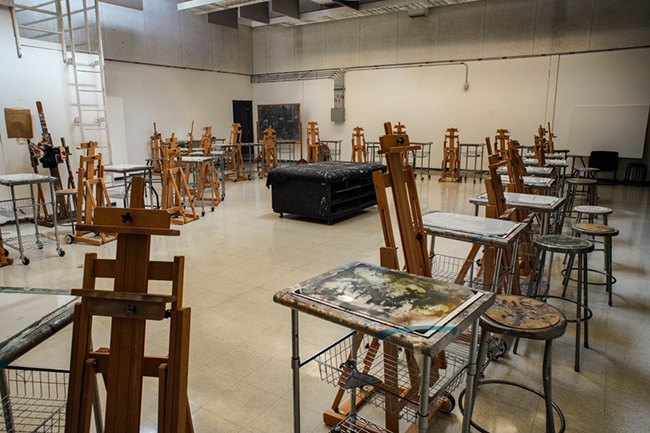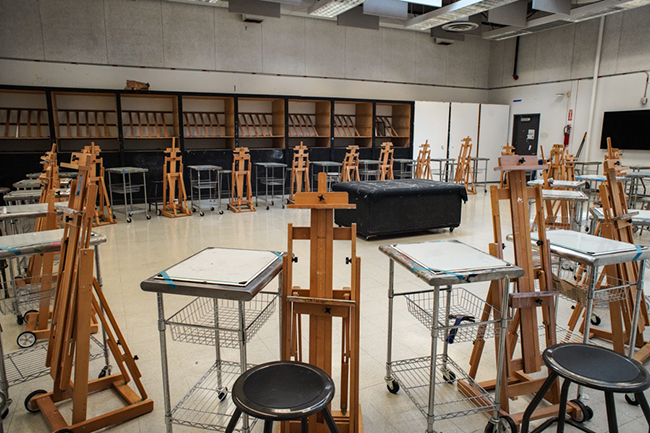 The Photography Labs (located at the Visual Arts Facility) offer both Analog and Digital Image making opportunities. The Photo Darkroom contains enlargers that can accommodate film negatives ranging from 35mm to 8x10" sheet film as well as a variety of historic and alternative processes.
The Digital Labs include a Computer Teaching Lab as well as a Print lab with Epson p900 printers and Epson v850 Pro and 12000xl Scanners for scanning and digitizing film negatives and images.