Facilities
Safety Information
Campus Resources:
Campus Police: 911, or 858-534-4357 for non emergencies.
Student Health Services: (858) 534-3300
ADA Transport: (858) 822-2603 (Student Injury Transportation Service) if a student needs to be transported to Campus Health Services they may be able to assist, but often there is a wait time.
Additional campus resources and information regarding student health:

Additional Information:
First Aid resources at Visual Arts are limited to ice packs, and band aids.
Over the counter medications should not be shared with students.
Unless you are a medical professional, students should be seen at UC Health Services or Thornton Hospital after hours.
If you are unsure of the extent of an injury or the student is not able to tend to themselves, call 911 and have a medical professional make that decision. The student can refuse care, but you will have the peace of mind that you did the right thing.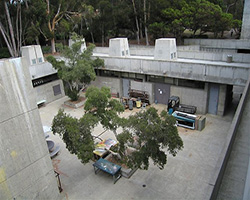 The Mandeville Center houses visual arts class and conference rooms, staff offices, student advising, an electronic lab, the Adam D. Kamil Gallery, the undergraduate wood and metal shop, as well as the University Art Gallery. View campus map.
---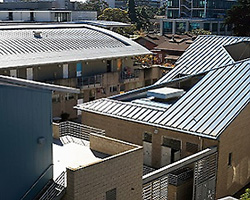 The Visual Arts Facilities building (VAF) hosts visual arts faculty and graduate student studios, a seminar room, the graduate photo lab, a computer lab, the graduate wood, metal, and machine shop, three galleries, a performance space, a sound lab and a screening room. The VAF is situated on the corner of Russell Drive and Lyman Avenue near the Gilman parking structure. View campus map.
See interactive 360º views of the photo lab here and here, and the print lab here and here.
---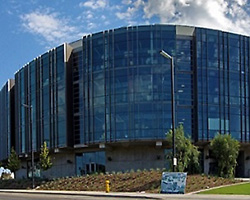 The Structural and Materials Engineering building (SME) houses a community of artists and engineers which includes 2 dedicated arts studios, a gallery and a state of the art paint booth. The EnVision lab, also located in SME, is an experiential teaching facility where visual arts and engineering students are empowered to think, design, make, tinker, break and build again The SME building is situated on the corner of Voigt Drive and Matthews Lane near the Visual Arts Facility.
Undergraduate Facilities
The Department of Visual Arts offers undergraduate students access to various galleries, fabrication shops, and labs. Access to these spaces is dependent on current course enrollment.
Graduate Facilities
The Department of Visual Arts offers graduate students access to various galleries, fabrication shops, and labs.