Spring 2023 Guest Speaker Series
The Speaker Series is supported by the Brutten Family Foundation. All lectures are open to the public and many are viewable on our YouTube channel.
Speaker Series
Previous
Next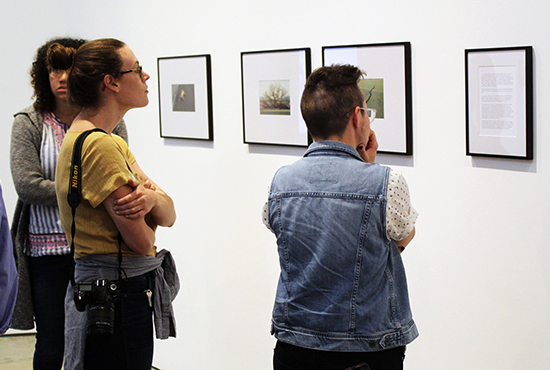 GRAD EXHIBITIONS ONLINE
This site includes documentation of solo thesis shows from graduating MFA students as well as First Year Reviews. Past exhibitions include the 2022 & 2021 Open Studios and the 2021 & 2020 graduating MFA exhibitions.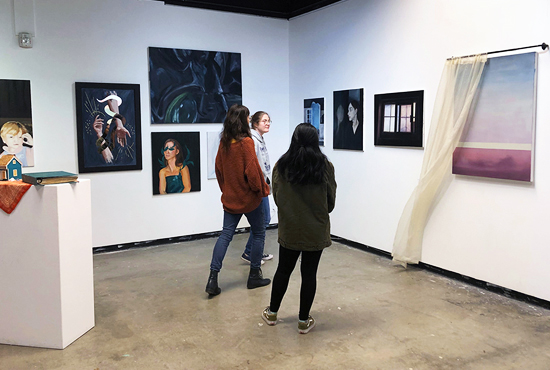 KAMIL GALLERY ONLINE
The Adam D. Kamil Gallery is now also online. This gallery is a site for undergraduate art shows and hosts the annual reception and exhibition for students that participate in the Adam D. Kamil Media Awards. Visual Arts majors and minors at the junior or senior level are eligible to submit a proposal to show in the Kamil Gallery for one week during the academic school year. Past online exhibitions remain viewable with the artists' permission.
CONNECT
Subscribe to our Newsletter to receive up-to-date information about the online events produced by the Department of Visual Arts. Visit our News & Events page to learn about the events and exhibitions from our undergraduate and graduate students, faculty, alumni, and visiting artists and lecturers.
UNDERGRADUATE ADVISING
Advisors can schedule virtual and in person meetings with students. To request a meeting, book your appointment at the link below. Advisors are also available via the Virtual Advising Center at vac.ucsd.edu for brief and basic advising questions.
GRADUATE ADVISING
Please contact Graduate Advising for any questions about our MFA and PhD programs.
Calendar