Lisa Korpos
Email:
Biography:
MFA 2019
Lisa is new media artist and first-year MFA candidate. She is interested in articulating an animal phenomenology — how the world is experienced by a rat, a bird, or a dolphin. This practice has taken form in audio/visual media, performance, collaborative sculpture, and environmental intervention. She borrows from disciplines as disparate as the visual arts, cognitive science, and critical animal studies in order to explore the multiplicity of forms that sentience has taken across the animal kingdom, along with the vulnerability we all share as embodied, corporeal creatures.
www.lisakorpos.com www.vimeo.com/lisakorpos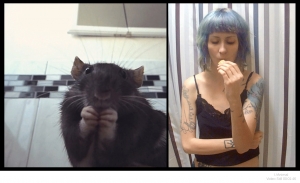 "I/Animal." Performance documentation (digital video still).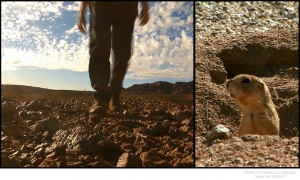 "Primer in Prairie Dog Language." Digital video, audio field recordings.