Phel Steinmetz
Position:
Professor Emeritus
Website:
Phel Steinmetz Photography
Biography:
Professor Emeritus Phel Steinmetz who served on the full-time faculty from 1971 to 2011, died on October 30, 2013 at 69 from natural causes. He was regarded as one of the pioneers of conceptual art in California. Steinmetz studied photography for a number of years including study with Ansel Adams and Bennett Meyers and was a freelance photographer before joining the faculty here in 1971. His work has been shown in Los Angeles County at the Long Beach Museum and Womanspace, in New York at the Museum of Modern Art, Downtown Whitney, the Kitchen, M. L. D'Arc Gallery, and in San Francisco at the Focus Gallery, San Francisco Art Institute, Camerawork Gallery, and La Mamelle Art Center. He is represented by the Cardwell Jimmerson Gallery in L.A. Within the Department, Steinmetz taught Introduction to Photography, Photographic Strategies, Camera Techniques, Documentary Evidence (VIS180a), and Graduate Studies in Photography. Reviews of his work are included in Artweek, Nina French-Frazier, April 24, 1976; Artweek, Hal Fischer, May 22, 1976; Artforum, "Anti-Photographers," Nancy Foote, September, 1976; Art News, Peter Frank, September and July/August, 1976. Steinmetz has been photographic collaborator for many of Eleanor Antin's pieces as well as for other members of the Visual Arts Department faculty. click here for artist's website.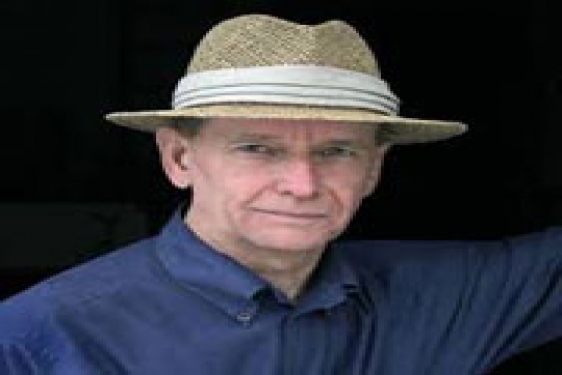 Artwork Images: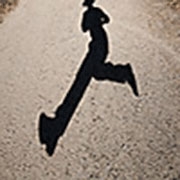 Narcissus' Brother.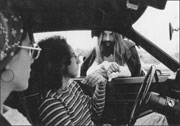 From left: Virginia Maksymowicz, Blaise Tobia and Eleanor Antin. Photo by Phel Steinmetz in collaboration with Eleanor Antin's performance of "The King of Solana Beach". 1975.